Helping foster youth transition into adulthood with dignity.
Building on the success of Foster Care Counts' Goods For Grades program, The TAY Shop was founded in early 2017 to provide TAY youth in Los Angeles County with new clothing and essential items to help ease the transition into adult hood with dignity and pride. With the support of the Anthony & Jeanne Pritzker Family Foundation and others, we launched a center that not only offers new clothes and essentials, but also works with partner organizations to provide on-site life skills workshops to these young people.  Since inception we have served more than 1,000 young people, giving away thousands of self-esteem-boosting items. Our work in the past year has been transformative not just for the TAY youth but also for us as an organization. We are evolving into a hub where organizations that serve TAY youth are connected with youth and each other to increase outcomes and enrich current programs. 
As part of our holistic approach to literacy, The TAY Shop is a retail environment where transitional aged foster youth (18-24 years old) are able to shop for casual & career clothing and basic essentials free of charge. We provide a personalized shopping experience that ensures our youth leave with the essentials needed to feel appropriately attired for their internships, job interviews and school life.  This can be life changing for the young people who visit our space.   
'Clients' are referred to us by educational, mentoring or job training programs and shop by appointment only.  In conjunction with the shopping experience, we work with our partners to offer targeted workshops to provide tangible life and professional skills. Our workshops are engaging and transformative for the young adults that visit The TAY shop.  Some 'clients' were so moved by the experience that they've come back to serve as interns.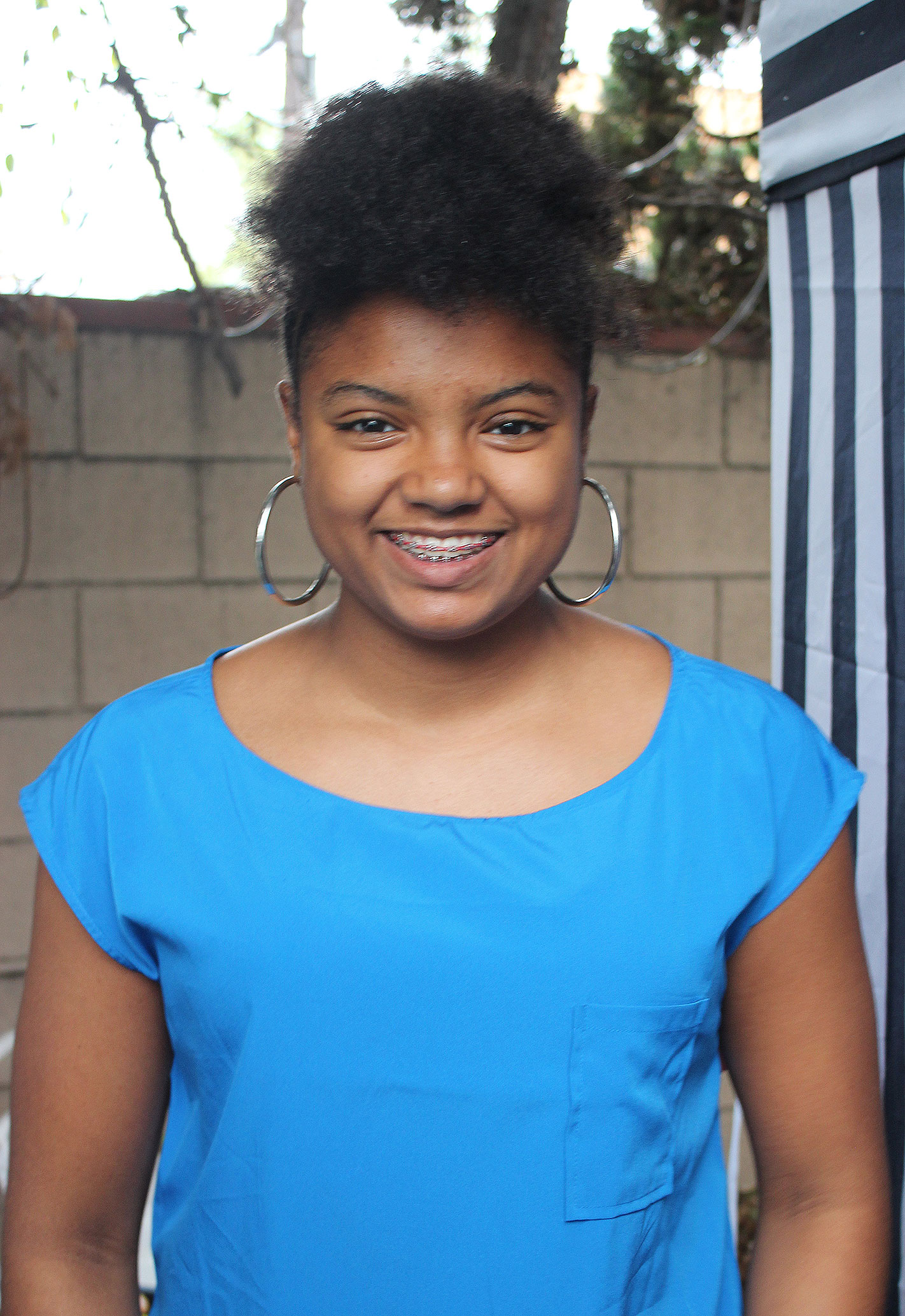 5,000 young people in Los Angeles age out of foster care every year.
What are Transition Age Youth?
Transition age youth (TAY) are young people between the ages of 16-24 who are in transition from state custody or foster care. Once they turn 18 the level of government assistance that previously provided for many of their needs is reduced in scope.
We are here to fill in the gaps and help these deserving young people prepare for adulthood. From outfitting them with interview-ready clothing to teaching them how to rent an apartment and open a bank account, we are here to fill in the gaps so they have a better chance to succeed. 
Transitioning into adulthood is hard for anyone.
Transitioning into adulthood from the foster care system is something many of us can't fathom.
By the time they're teenagers, foster care youth have aged out of the system that has supported them most of their lives.
We're here to help.
Less than 60% graduate from high school.
Only 10% attend college.
Only 3% get a college degree.
Half of them end up homeless or incarcerated.
A few words from our clients
"The TAY Shop is a godsend. Thank you for your kindness."
"Thank you for helping me with work clothes and shoes. I am now work ready and ready to help change lives."
"You guys have opened your hearts and arms for us."